Water Damage Restoration Contractors And Building Envelopment Specialists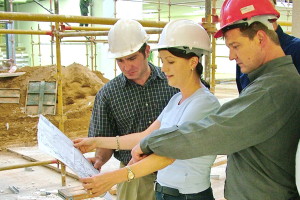 As a proud member of the Greater Vancouver Home Builder's Association, Flagship Construction is fully committed to going above and beyond to restore, preserve, and extend the life and value of your home or condo's building envelope. Our Red Seal certified, licensed, and insured contractors have the expert knowledge and practical experience to ensure we always provide the highest quality work at all times.
Hiring The Right Water Damage Restoration Contractors
Over the last 27 years, Flagship Construction has always made it a priority to focus on:
Delivering quality workmanship
Using only the best building and construction materials
Ensuring the safety, privacy, and security of the property and its residents
Establishing open lines of communication with all stakeholders
Being courteous, respectful, and responsible at all phases of the restoration process
Our skilled and experienced team of Red Seal certified contractors, and water damage repair specialists, have collectively earned Flagship Construction the reputation of being trusted partners in all elements of the building envelope restoration and leaky condo remediation process.
Speak with our building envelope and water damage restoration contractors today by calling 604-282-4512 and learn how Flagship's assessment, remediation, and prevention strategies can help preserve the life of your home and condo strata.
Assessment, Remediation, Prevention
Whether you're an environmental consultant, a condo strata, or a property management company, the questions revolving around the building restoration process are the same:
Water Ingress Assessment:  How, where, and why did water breach the building's envelope?
Building Envelope Restoration: What needs to be done to fix the problem?
Health Risks and Mold Remediation: How extensive is the mold growth and are residents facing a health risk?
Timing and Preservation: How long will it take to restore the building while preserving its value and life span?
Prevention Is Key: What can we do right now and in the future to prevent water ingress and the destruction of the building?
Flagship Construction understands all the challenges stakeholders face when presented with a building envelope problem. Our water damage restoration contractors and project managers have a very specific process for assessing, identifying, and remedying the real problems at hand to prevent future ingress and water damage.
Our fully certified, licensed, and insured contractors will effectively plan, manage, supervise, and execute on all aspects of your building envelope restoration process. Book a consult online with Flagship Construction's water damage restoration contractors today or call 604-282-4512!