Project Management Services for Quality Results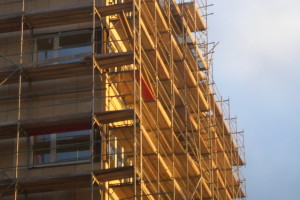 For all our projects we have a comprehensive process and utilize project management process to ensure consistency and quality of work and successful results for all our client's projects.  Project services include:
Project Management & Control
Damage Analysis
Budgeting
Logistics
Safety & Security
Demolition & Disposal
Supplies & Installation
Our Commitment to Environmental Stewardship
Taking care of the earth and the environment, we also take care of ourselves.  We follow all construction best practices not just to meet regulations, but it is our ethical duty to minimize the environmental impacts of industrial and construction activity to every project.  We take pride in properly disposing of hazardous demolition waste, where possible using environmentally friendly paints, chemicals and materials, and keep every construction site clean, safe & secure.