Are You A Victim Of The Leaky Condo Crisis?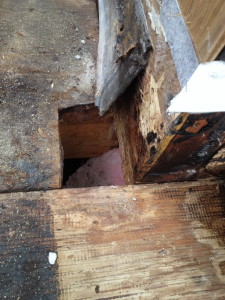 The leaky condo phenomenon is an ongoing — and extremely challenging — construction and financial crisis that involves mainly multi-unit, low-rise wooden condo strata buildings damaged by rainwater ingress in parts of Vancouver, the Lower Mainland, and Vancouver Island. It has been estimated that BC faced over $4 Billion in damage in excess of 900 buildings and 30,000 individual housing units built between the late 1980s and early 2000s.
While many homeowners, property managers, strata councils, and environmental consultants believe the worst of the leaky condo crisis to be behind them, compelling evidence has indicated a second round in BC's leaky condo crisis is beginning to emerge. Almost 20 years after the first crisis, documented instances of failed building envelopes, barriers, and structures that prevent outside water from breaching home interiors are increasing.
If you're currently facing an untreated leaky condo problem or if you suspect you're a victim of water breaching your home's interior, call Flagship Construction's leaky condo restoration specialists and building envelope consultants today at 604-282-4512.
Flagship Construction is a licensed and registered builder & building envelope renovator with the Home Protection Office (HPO) and operates in full compliance with the BC Homeowner Protection Act. All our staff are professional, licensed residential builders and envelope restoration specialists.
How To Tell If Your Condo Or Home Is Leaking
After more than 28 years in the building envelope restoration, water damage restoration, and home renovation industry, our Red Seal certified contractors have identified their Top 5 list of the most common, destructive, and health-concerning signs that your property has been breached by water:
Water stains on your exterior and interior walls
Rotting of wood framing, decks, and balconies
Mould growth on exterior and interior surfaces accompanied by musty odours that worsen over time
Compromised structural integrity of decks, balconies, roofs, and ceilings in the form of leaks, water stains, and sagging
Wetness in and around windows, skylights, and doors
Why Did The Leaky Condo Crisis Occur?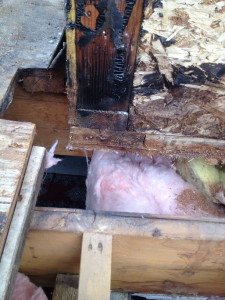 Was it a lack of proper building knowledge and application that caused the leaky condo crisis? Was it a lack of qualified inspection at critical stages of the construction process that allowed sub-par buildings to pass code? Was it a lack of basic strata building maintenance that allowed small, easy-to-remedy problems to fester into larger, uncontainable water ingress and mould issues? Did the BC regulatory system fail to state design and building requirements that are suitable for our climate?
Yes, to all of the above.
Protecting Your Home And Your Investment
As a condo owner, it is in your best interests to equip yourself with the knowledge, tools, and resources you need to protect your home, family, and investments from the potentially overwhelming financial and emotional burden of water damage.
The water damage prevention and restoration experts at Flagship recommend the following two-step checklist that every current and potential condo owner should ask of their strata:
Lax maintenance has been a long-standing and known issue for stratas so always ask for the depreciation report as per the Strata Property Act
Determine the state of the condo building's condition, and ensure a schedule is provided for when major exterior and interior structural components would need repair
Take back control of how your condo building is maintained and how your strata council is dealing with possible building envelope leaks by getting in touch with the building envelope consultants and repair experts at Flagship Construction!