Building Envelope Restoration In Vancouver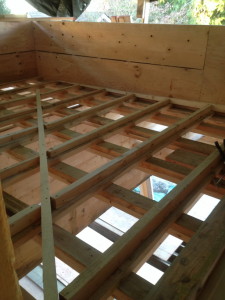 The building envelope restoration experts and water damage repair consultants at Flagship Construction are acutely aware of the structural causes and negative effects of a residential and commercial building who's most important barrier from exterior water breaches — the building envelope — has been compromised.
Satisfied clients including homeowners, strata and property managers, and environmental consultants have trusted Flagship Construction to handle all aspects of their building envelope restoration process including:
Site Preparation
Select Demo & Proposal
Windows, Exterior Doors & Flashing
Framing Repair
Building Paper, Blue Skin & Rain Screen
Cladding & Metal Cap Flashing
Exterior Painting
Interior Drywall Repair
Interior Painting
Suite Cleaning
Flagship Construction is a proud member of the Home Protection Office (HPO) and operates in full compliance with the BC Homeowner Protection Act. Get in touch with a building envelope restoration specialist today for a thorough assessment and remediation plan — Call 604-282-4512 to book a consult online.
What Is A Building Envelope?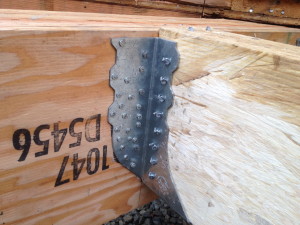 A building envelope involves all the components that make up the protective shell of a building that separate the exterior environment from the interior living space. Homebuilders and construction companies view the envelope as a collective of all the exterior components such as the roofing, walls, foundation, windows, and doors, which essentially control moisture and airflow travelling into and out of a building.
What Happens When A Building Envelope Fails?
A very real, and unfortunately common result, of a compromised or poorly constructed building envelope, is the Leaky Condo Phenomenon. When water breaches the building envelope and results in leaking roofs, flooded basements, rotting decks, and wet, mould-covered walls, Flagship Construction is your trusted restoration team to go above and beyond to ensure the root of the problem is quickly and efficiently identified and repaired.
Building envelope issues have earned itself a negative, yet extremely high profile reputation in the media for its damaging effects on a residential or commercial structure — and the building envelope restoration experts at Flagship have the skills, resources, and tools that all stakeholders should demand from a company who claims they are your best choice for assessing and remediating the effects of water ingress, rot, and mould damage.
Your #1 Solution For Building Envelope Restoration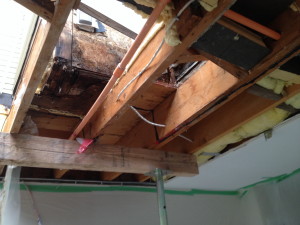 Whether you're a homeowner, strata group, property manager, or environmental consultant, know that Flagship Construction is 100% committed to ensuring quality craftsmanship and cost-effective building envelope restoration solutions that are on-budget, on-schedule, and minimizes disruption for homeowners and building inhabitants. Contact a water damage restoration contractor today!