Flagship Construction: A Water Damage Restoration Company That Cares
Protecting Your Investment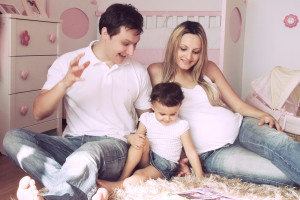 When constructed properly, a building envelope — which includes critical components such as the roof, exterior walls, foundation, windows, and doors — protect the structural integrity of your home or condo and ultimately prevents outside water from doing three things:
Getting into your interior living space
Causing damage to your interior and exterior property
Creating an unhealthy living environment for your family, pets, and tenants
And, it stands to reason that, by choosing to live in Vancouver and the West Coast where the Leaky Condo Phenomenon has been such a major issue, we as condo owners, detached homeowners, strata and property managers, and environmental consultants need to be especially vigilant in ensuring our homes and condo buildings are structurally sound inside and out to defend itself from the onslaught of heavy rains, storms, and everyday moisture build up.
Protect Your Property From Being Another Leaky Condo Statistic
Ceiling water damage repair, flood damage restoration, mould remediation, and building envelope restoration are just a few of the ways our experience Red Seal certified team can help you preserve the value of your home.  Get in touch with a building envelope restoration company that is 100% committed to helping you maintain the integrity of your biggest financial assets. Learn how you can protect your property by speaking with one of our water damage restoration experts today at 604-282-4512!
How Can I Tell If My Home Or Condo's Building Envelope Has Been Breached?
There are serious immediate and potentially long-term side effects that are always present when the building envelope of your home or condo has been breached and compromised by water ingress:
Rotting wood framing
Rotting wood siding or trims (exterior cladding)
Water staining on your property's exterior and interior walls
Sagging roofs, decks, and balconies
Leaking ceilings
Wetness around windows
Mould growth along walls
Damp flooring and carpets
Musty odours that never seem to dissipate
We understand the financial, emotional, and mental burden of having to deal with the renovation and repair process of your property. Our water damage specialists and building envelope restoration experts all operate within full compliance of the BC Homeowner Protection Act. Whether it is through a foundation leak, a poorly sealed roof, a breached building envelope, or a devastating event like a flood, Flagship Construction is your trusted water damage restoration company. We will quickly and efficiently target, repair, and remediate the root of the problem and its dangerous side effects. Book a consult and learn more about how you can protect your property by calling 604-282-4512!