Why Choose Us



 
TRUSTED EXPERTS IN BUILDING ENVELOPE RESTORATION
Engineering Consultants trust our track record and portfolio of successfully restored building envelopes and remediated low-rise leaky condos.



 CERTIFIED, LICENSED AND INSURED
Stratas and property managers recognize the value of hiring our experienced contractors who know exactly what it takes to prolong the lifespan and health of their building.



 
QUALITY WORKMANSHIP
Homeowners appreciate the peace of mind of knowing the structural integrity, value, and health of their home has been improved thanks to the craftsmanship and expertise of our team
Who Are We?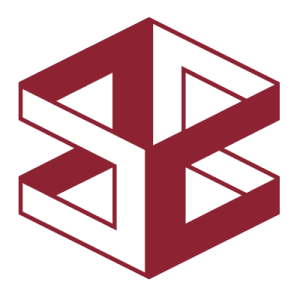 Flagship Construction & Building Envelope Restoration Ltd. specializes in building custom homes in Vancouver and providing building envelope restoration solutions for low-rise buildings and leaky condos.  For more than 27 years, Flagship has earned a reputation for effectively managing and executing on all aspects of the building envelope restoration process.  We pride ourselves in our ability to provide timely, cost-effective, high quality restoration solutions that result in minimal disruption to residents on all projects in our portfolio.    READ MORE
I have worked with Mr. Paul Chan for over five years on four separate projects. These projects included a home renovation, a classic home redevelopment (including 800 SF of underpinning), a complex underground drainage issue and a leaking multi-level residential building. In all cases, Paul Chan and Flagship Construction combined the critical requirements of quality, integrity, occupant and neighbour sensitivity, creativity and value. I am a professional engineer with a personal interest in heritage renovation and Paul's approach, care and inventiveness have helped me perform my projects with confidence and a minimum of fuss. I have no hesitation in recommending Paul and Flagship for any project within the scope I have described.
John H.
We are a small, 19 unit, 4 story wood frame condominium building in East Vancouver. Paul Chan and Flagship Construction was contracted by our strata to do some balcony remediation on 2 top floor balconies. They came to us via the recommendation of a client who had used them previously. Throughout the course of the job, which became more complex upon the discovery of previously unknown structural issues, the crew was professional, courteous and hardworking. They worked together with the various trades to get the job done as smoothly as possible. They were punctual, and always provided notice of any change in schedule or requirements. It was a challenging job, working with owners and tenants, and problems uncovered along the way, but Paul handled the situation in a professional manner. We have subsequently used him for other projects at the building, and will certainly use him in the future.
Diane G.
Paul Chan, of Flagship Construction, did our interior renovation in 2011. He made our vision a reality. He listened to our ideas and with his knowledge and expertise in this industry, he made changes where necessary to make our ideas work in our home. Paul was a professional and provided us with a scope of work for our project. He consulted with us and got our approval before any major changes were made. When we got our home back, everything was cleaned up and looked great. Since our renovation was completed, we have recommended him many times!
F. Leong
When we bought our house we wanted to do a major renovation, but we wanted to find a contractor who will do a good job and not cut corners. So we asked our friends who they used with their renovations and we ending up finding Paul Chan with Flagship to help us. Paul is not just professional and know mostly every aspect of home construction, but he is friendly and a person with integrity. He completed our renovations on budget and we were happy with the results of our home! Even after a few years, we wanted to do a renovation to our basement. We went back to Paul to help us with our next renovation challenge. Like the first time, we were on budget and happy with the results! We will not hesitate to ask Paul to help us with any future renovations, and will refer him to our friends and family whenever they need a contractor for their needs. Thanks Paul for making our dreams come true!
W&J
Paul and his Flagship Construction team were incredible. We bought an architect-built home that was in serious need of restoration and transformation from a cottage-like house into a modern, contemporary dwelling for my family. Working closely with our interior designer, he was very detail-oriented and thorough with the construction process. He took the time to explain our options and ensured that we knew exactly what he was working on, and the progress. In the end we were able to move-in as scheduled, into a beautiful restored home. Flagship builds their reputation on trust and we will definitely use them again for our upcoming major reno projects.
J. Chang
We had the pleasure of working with Flagship Construction on the renovation of our home in North Vancouver. We were very nervous about choosing a contractor as it is not easy to find someone who is reliable and has many years of experience. Flagship Construction was highly recommended by a colleague and we are happy that we made the right choice. Throughout the course of renovation, Paul was a passionate, knowledgeable, and personable professional. He did his best to be accurate when estimating cost of the project and always kept transparent when some costs could be over budget. The project was done with care and precision. Paul is a carpenter by trade and he does a great job of designing and executing the custom cabinetry. Paul and his team did not quit until every little detail of the job was complete to our satisfaction. Paul's commitment to ethical professional practice should never go unnoticed. We would highly recommend Flagship Construction to anyone considering a renovation and we will definitely work with them again for any of our future projects.
J&J Shim
Our promise as a contractor is to build community value into every project while delivering professional expertise, exceptional customers service and quality construction.
Registrations | Certifications | Insurance